Fast, flexible and easy to use. The Mercury 100 guarantees high security standards combined with the globally recognized Endian Hotspot technology.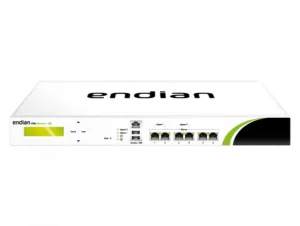 Overview
Firewall Throughput
3.5 Gbit/s
VPN Throuput (IPsec & SSL)
320 Mbit/s
IPS Throughput
350 Mbit/s
Antivirus Throughput (Proxy)
600 Mbit/s
Web Security Throughput
1.2 Gbit/s
Concurrent Sessions
500,000
Max Concurrent Hotspot Connections
Unlimited
Application level filters, anti-virus, anti-spam, web filtering, VPN functionality and much more create a complete and reliable shield for your network from all internal and external threats.
Datasheet
For more information please visit www.endian.com
For our complete list of UTM's please click here https://gotechdeals.com.au/product-category/network-security-utm/